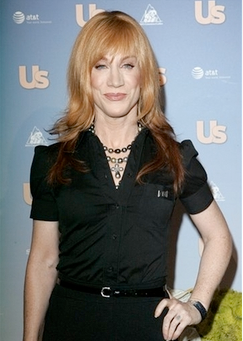 D-List fag hagress Kathy Grifin, pictured here not looking so spring time fresh, or even female, recently became an ordained minister via an online course that enabled her to marry two of her long time fans at their request. Seriously. I keed you not.

You can read more about it here

Seijnsei says no more plastic surgery or botox for you Ms. Thing.