From Square Pegs to Sex In The City, Sarah Jessica Parker has ALWAYS been one of my favorite actresses. Who else could take a whiny, pretentious, self absorbed, underpaid and overstyled white woman in NYC and MAKE ME LOVE HER?

Nieces and nephews, it really pissed Uncle Seijnsei off to hear that Maxim Magazine declared her to be the unsexiest woman on the planet, something that is completely subjective. These are people who have obviously never heard of Katherine Harris (pure evil), Condoleeza Rice (pure evil in hot couture), Anna Wintour (stylish but hateful) Cruella Deville and the Wicked Witch of the West! These are people who would probably say La Barbara is heinous! The woman has the voice of an angel, who cares what her nose looks like. I'm glad she has THAT NOSE because part of THAT VOICE is the schnoz. These same people would NEVER consent to a "worlds unsexiest man" because that wouldn't be fair to Clay Aiken.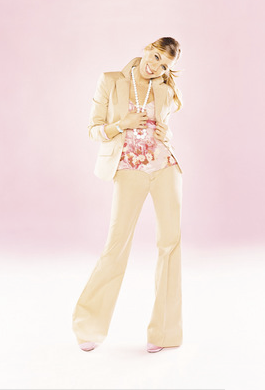 Sarah Jessica Parker and her SATC crew single handedly redefined what it was to be a woman of a certain age living the single life. I can think of countless situations where I lent my dvd to a woman struggling with her identity and sexuality to have that person THANK ME, as they had never seen them before. The impact of that show and SJP as an actress is undeniable.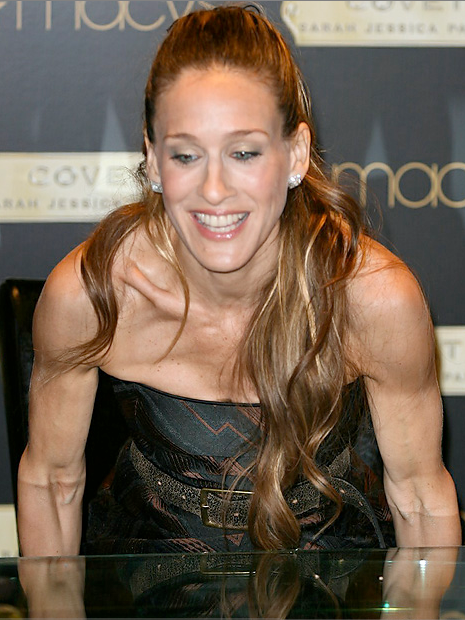 And not for nothing.....what woman can't admire another with ARMS THAT TIGHT!

Seijnsei says...MAXIM STUFF IT!
This entry was posted on 3.20.2008 at 9:36 AM . You can follow any responses to this entry through the
comments feed
.