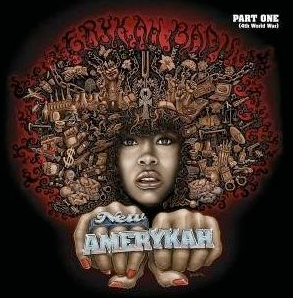 Do the words Maggot Brain, ConFunkShun, Roy Ayers Ubiquity or George Byrd resonate with you?

If so then you need to cop this cd by Erykah Badu. This is not some producer driven, hits laden piece of plastic so if that is what you are looking for just stop. If you want some music to chew on, to make to you think , to chill and vibrate with a glass of Nuvo and some herbal get right in the other then LOOK NO FURTHER. Enjoy it while you can cause you know its just a matter of time before another BOHO knocks her up and she's back off the scene.

Seijnsei says, sophisticated sociofunky edutainment hip hop soul.....the heiress delivers.
This entry was posted on 2.28.2008 at 12:37 PM . You can follow any responses to this entry through the
comments feed
.