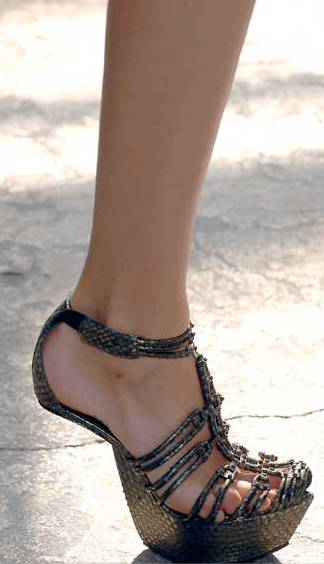 E.R. Technician: Maam, did you realize the shoe didn't have a heel when you attemped to wear it?

Woman: I paid $3500 for those shoes. Are they ok?

E.R. Technician: Yes ma'am your shoes are fine although you are only going to need one of them going forward. We had to amputate your foot.

The foolishness that is this shoe can be found at Antonio Berardi

Leave it to a man to design yet another sadistic contraption for women everywhere to fawn over. Celebrities are already rocking them. Will you be next?